In Memory
Dick Call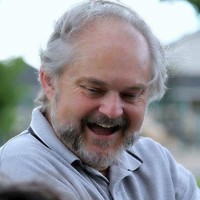 After a hard-fought battle Richard Dick Call passed away peacefully this morning (02/10/18) at 6:15am.
Viewing will be next Sunday evening (02/18/18). Then his celebration of life will be Monday (President's Day) in the King Fine Arts Center at 1:00 p.m. in Burley, ID and burial Tuesday (02/20/18) in Logan, UT at 1:00 p.m.
(He was surrounded by his wife Sayda and their five Children, Ritchie, Giselle, Brianna, Anson, and Aubrey.)
**** Updated 02/11/18 ****
Those of you wishing to celebrate the life of Richard Dick Call are welcome to join us for any of the following:
Viewing
Sunday, February 18
5:00pm to 7:00pm
Rasmussen Funeral Home
1350 East 16th St.
Burley, Idaho 83318
Celebration of Life
Monday, February 19
1:00pm to 2:30pm
King Fine Arts Center
1 Bobcat Blvd
Burley, Idaho 83318
Graveside Service
Tuesday, February 20
1:00pm to 2:00pm
Logan Cemetery
1000 N 1200 E
Logan, Utah 84321
(In case of inclement weather...
we will be cold)
Wear yellow - his favorite color.
We know that many of you will be unable to be with us in person. We feel your love, thoughts, and prayers from afar. Your kindness, well wishes, and memories of Dad are overwhelming in the best of ways. We love you all!
Sayda, Chrislynn, R. Giselle, Brianna, Travis, Anson, Brooklyn, Aubrey, Allyn, Brian, Cassia, Ellie, Keith, Amy, Denise, Mike, Callie
(Obituary Added)